The LOTRO Beacon: Issue 36
Holiday Sales!
NOW AVAILABLE: Mordor expansion and High elf!

Find the Mordor expansion and the new High elf race in the LOTRO Store in-game!

More Shared Bank storage is now available! Find three more Shared Bank offerings and one new Bank Upgrade in the LOTRO Store!

Black Friday through Cyber Monday (November 23rd through November 27th): 

75% off Virtue Bundles​

50% off Complete Crafting Tiers

50% off select Housing Sets

In the LOTRO Market:

85% off Helms Deep, Riders of Rohan, and Rise of Isengard expansions!

Double Bonus Points! Now through November 27th!
Relive Your Favorite Chapters! Get 25% off:

All Valars and Valar Upgrades!

Third Age Item Troves

Legacy Scroll Boxes

Now through November 30th!
Community Spotlights
Stineplays held a recent Chicken Run to Minas Tirith! Click here for the video.
Arda and Eluilind present a Tribute to the Russian rock band Aria on November 24th on Laurelin! Click here for details.
Die Bunten Vogel and Die Mondbarden present Third Jugglers-Night on Belegaer on November 25th! Click here to learn about this special event, which includes juggling, theatre, riddle, show fights, racing, fireworks, and more!
Polnolunie present My Wandering Soul, a lyrical and dance concert, on November 25th on Laurelin! Click here to get more info.
The Dulcet Tones bring a variety concert to Crickhollow on November 26th! Click here to check it out.
with the subject line "COMMUNITY SPOTLIGHT"
Kin Hall
The Lothlorien Foreign Legion is a long-lived kinship on Brandywine! The Kin was recently reborn under the leadership of original founder Kuzo. The kin has a new web site, with fiction and more! Click here to learn more.
Email contact@standingstonegames.com with the subject line "KIN HALL" to get your Kin featured

Thank YOU for reading the LOTRO Beacon! If you feel like saying "You're Welcome", click the link below.
Fansite News
The Floor is Lava in Episode 229 of LOTRO Players News. Click here for the show!
LOTRO with Mort streams regularly on LOTROstream! Click here for a recent episode.
Allupenya fellowship moves in his most recent livestream. Click here to check it out!
Enzolas runs T2C Ost Dunhoth. Click here for the video!
The Travelling Gamer brings the livestream! Click here to get it.
GameolioDan heads to Minas Eriol! Click here to see how it went.
Let's Talk Shop!
Screenshot of the Week!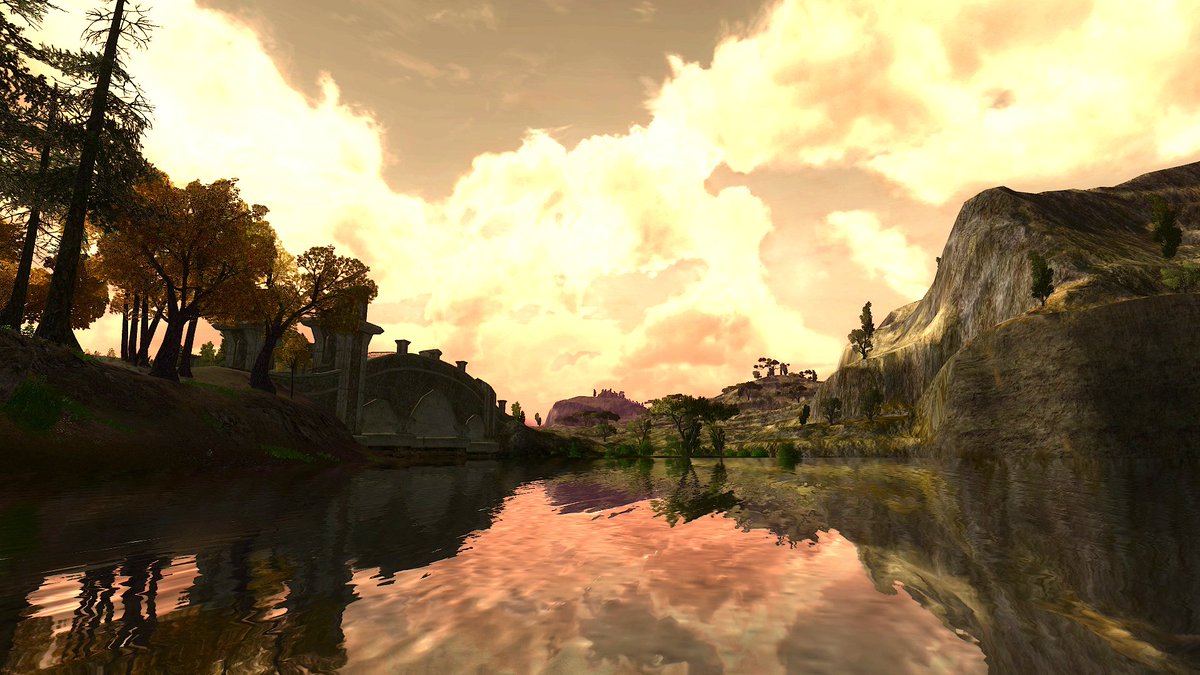 LOTRO Family finds an excellent screenshot of the Last Bridge! Click here to find LOTRO Family on Twitter, where you can also submit screenshots for a weekly competition!
In the News!
LOTRO Bonus Days bring you a 25% Crafting Boost, now through November 26th!
The Weekly Coupon gets you a free Enhanced XP Supply x1 with the Coupon Code XPFORME, now through November 30th!