The LOTRO Beacon: Issue 32
Community Spotlights
Halloween is in the air! This weekend brings several spooky concerts to LOTRO:
The Shadows Start to Sing on Landroval on Friday afternoon starting at 3:00pm Eastern! Click here for more info on the concert by Lanterns of Nimrodeliant.
The Daft Pigs host a Halloween Music Festival on Landroval on Saturday! Click here to learn more about the event running from 1:00pm-9:00pm Eastern.
Polnolunie bring a horror hard rock concert to Laurelin on Saturday! Click here to read more about Forest of Fear. 
Middle-earth Mode brings the fashion! Click here for ash armor and quest rewards.
The Bearded Minstrel writes a story inspired by the Epic Story in LOTRO! Click here for "Of Golodir and Angmar".
Fibro Jedi writes fiction about Caethir! Click here for the tale.
Fortemaestro presents a Durin's Day concert on Laurelin! Click here and check it out.
MassivelyOP writes about a shocking Harvestmath twist! Click here to read about it.
with the subject line "COMMUNITY SPOTLIGHT"
Kin Hall
The Mellowship is a kinship on Evernight that has been around since 2007 and is into serious T2 raiding and more! This social kin has dozens of members from all over the European Union. Click here to check out their web site!
Email contact@standingstonegames.com with the subject line "KIN HALL" to get your Kin featured

Tell us the final line in the Tale of the Spooky Festival Pumpkin.
Fansite News
LOTRO Players News reviews Lhingris and more! Click here for Episode 225.
Gameolio Dan steps into the eerie North Barrow-Downs! Click here for the video.
Coiley's Adventures continue! Click here for Episode 126.
Gilien the Noble returns with his Champion! Click here for his latest adventure.
PC Games Girl delves into her PC settings in a new tutorial! Click here to get it.
Lady_Vi Gaming brings Episode 3 of LOTRO with kaizech and Senzoba! Click here to find it on YouTube.
Oculos Nerd runs the Harvestmath Festival! Click here to check it out.
StinePlays has a Court of Seregost T2 Challenge Guide! Click here to learn more.
JoeyDoey9 has Manic Mondays! Click here for the German and English-language livestream.
EpicGamerXD has the latest Epic Friday Morning Stream! Click here and find out more about the show.
Autumn Omen plays his hunter in a YouTube livestream. Click here to watch it.
Let's Talk Shop!
Lead Worldbuilder Chris Pierson writes about an in-game tribute. Click here to read The Fortress-Keeper!
Cordovan plays music and quests in the latest +Cord of the Rings! Click here for the show.
Screenshot of the Week!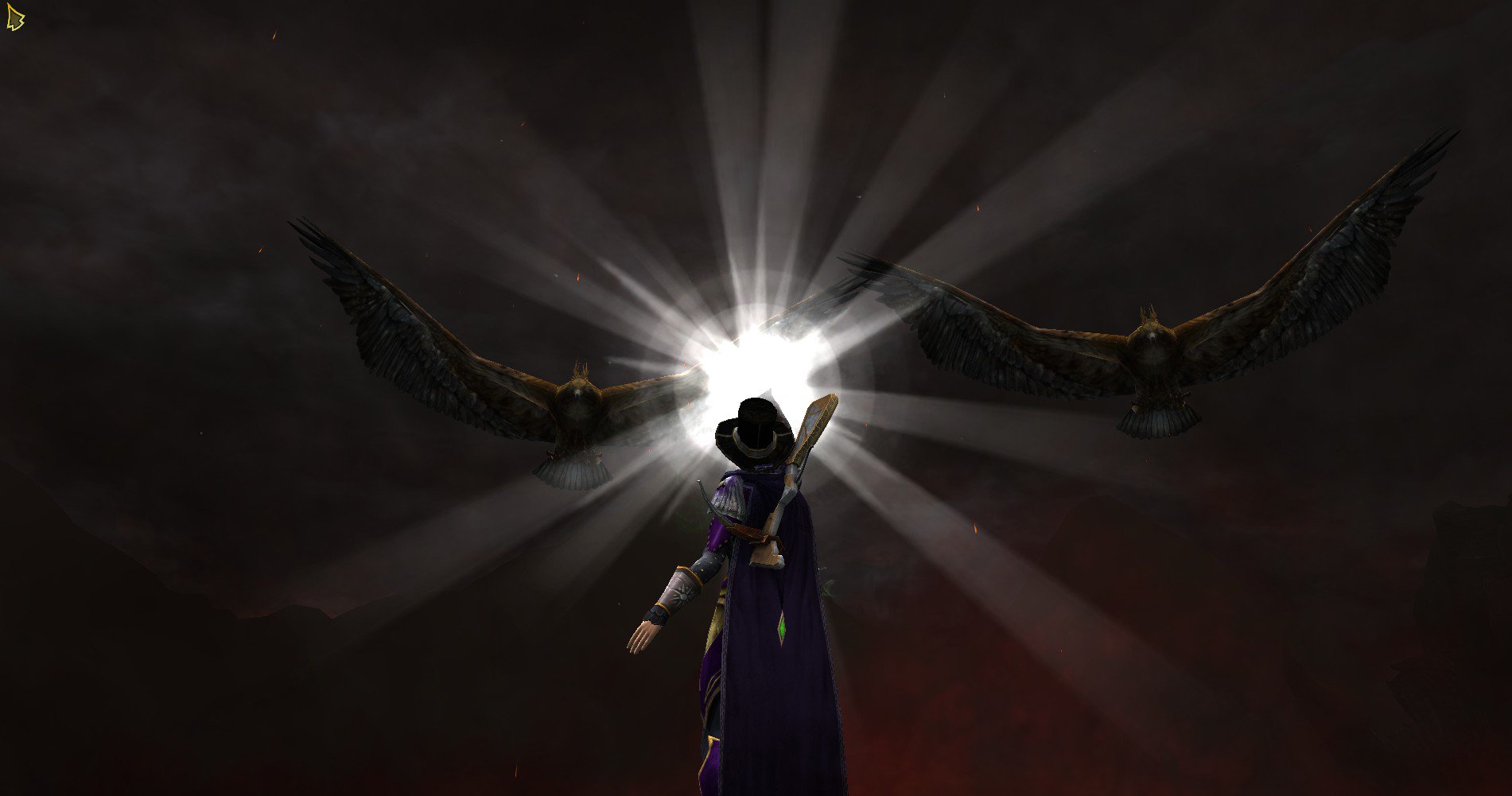 The Eagles are coming in Magnum's Screenshot of the Week! Congrats, @MagnumthePI on Twitter for taking this cool shot.
In the News!
The Harvestmath Festival continues through November 5th! Click here for our guide to the event.
A Legendary Sale! Get 30% off:

Legendary Level Cap Increases

Legendary Stat Upgrades 

Relics Packs

Legacies, Legendary Slot unlocks and Legacy Tier Upgrades

Scrolls of Combination (50+) and Relic Removal Scrolls (50+)

Now through November 2nd!

The Weekly Coupon gets you a free Skill and Slayer Deed Boost x1 (1/Account) with the Coupon Code FELLDEEDS, now through November 2nd!