The LOTRO Beacon: Issue #1
Community Spotlight
Notenzauber Presents: Jazz Music this weekend on Landroval! Click here for more info!

The

Bounders of the Shire

and the Green Hill Music Society are hosting their 8th annual celebration of "Fat Hobbit!" The event takes place on February 28th at 8:45 PM Eastern at the Bird & Baby Tavern in Michel Delving.

Click here

to learn more about this music and dance event!

Alezina

is taking in-game Role Play-focused screenshots!

Click here

to see them! 

D&Co du Milieu

are organizing a Housing contest for later in March!

Click here

to read more from this French-language web site!
To nominate a Community Spotlight, email contact@standingstonegames.com with the subject "COMMUNITY SPOTLIGHT"
Kin Hall
The Suffering Knights of Snowbourn are recruiting on Evernight! This kin came together from two separate Kins and plays all levels of the game at their own pace. Click here to find out more about them! 
Email contact@standingstonegames.com with the subject "KIN HALL" to feature your Kin!
What is a terrible Hobbit breakfast?
Comment on the LOTRO Forums here and you could win LOTRO Points!
Fansite News
Dadi's LOTRO Guides has published an extensive Warden Class Guide! Click here to read it!
Bio Break travels to the Shire! Click here to read Syp's thoughts!
Andang runs Volume 4 Part 9 of the Epic Story! Click here for the video!
LOTRO Players News Episode 190 offers the latest news and commentary from the world of LOTRO! Click here to watch or listen!
Renaissance Gaming takes part in the Yuletide Festival! Click here for event tips and more!
Zogog searches for Narchuil and more! Click here for his latest let's play!
StinePlays continues through Roving Threats and Evendim Deeds on Twitch! Click here for her broadcast!
Let's Talk Shop!
Screenshot of the Week!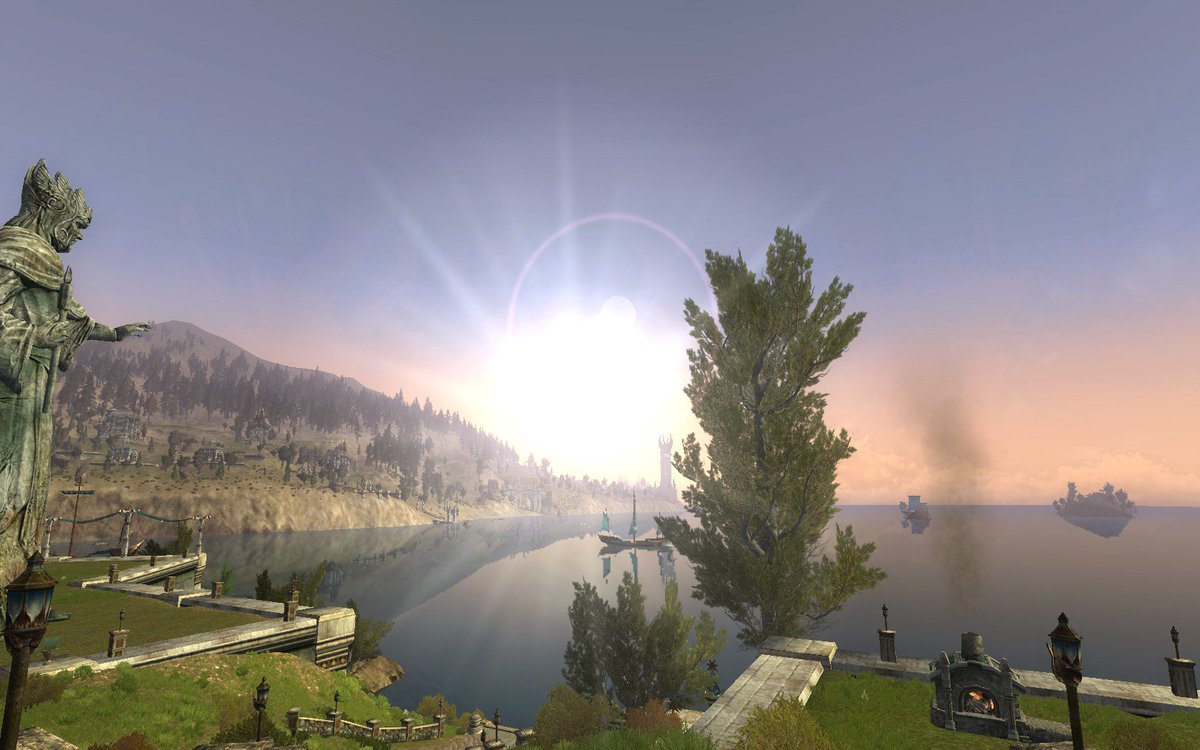 The Kinship Wisdom of the Valar provide this week's screenshot as many folks look ahead toward warmer weather! Click here to follow them on Twitter!
In the News!
LOTRO Bonus Days celebrates a Lootbox Weekend! Now through February 26th.
The LOTRO Store is offering 20% discounts on the Shared Wardrobe, Cosmetic Outfit Slots, Mounted Combat Trait Specs, and select Cosmetics! Now through March 2nd!
The Weekly Coupon will get you a FREE Rejuvenation Potion x5 with the code DRINKME, now through March 2nd!
MassivelyOP delves into housing improvements in a new article here!
MMO-Central.com chats with members of the LOTRO development team! Click here to read all about it!